Thomas Arrison, CPA, MBA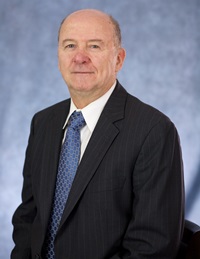 Thom has either owned his own firm or been a partner in other firms for over 25 years. In 1992, Thom opened his office in Littleton, Massachusetts.
He has also participated in other business ventures, including being an owner and member of the board of directors of a professional soccer team based in Boston. Thom frequently conducts seminars to educate business owners on effective business development strategies.
He has a Bachelor's degree in Business Administration from UMASS/Amherst and an MBA from Northeastern University. He is a longstanding member of both the MSCPA and the AICPA.
George P. Vallas, CPA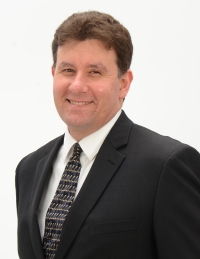 George comes to Vallas & Arrison, PC with 19 years of public accounting experience. He earned his Bachelors of Science with high honors from the University of Massachusetts. He has been a long time member of the Massachusetts Society of CPAs and the American Institute of Certified Public Accountants.
George is committed to providing exceptional customer service and aims to ensure absolute client satisfaction. He is well versed in technical GAAP, audit, and tax matters. George has extensive experience in providing a vast array of services to a diverse client base including individuals, non-profit organizations, and small to medium sized businesses in various industries. George has specialized in working with individuals and closely held businesses as well as assisting clients with international compliance and reporting requirements. George also serves as a trusted advisor and consultant to his clients by formulating solutions to complex situations and providing valuable insight and guidance to each client's unique and specific needs as they arise.
Janet Bersani
Janet has worked for Thomas Arrison, PC since 1996. In addition to her depth of experience in income tax preparation, Janet wears a totally different hat during the summer as an interpretive park ranger at Lowell National Historical Park. Come visit and enjoy your income tax dollars at work!
Janet has a degree in Urban Studies from Vassar College, and has also worked in environmental planning and real estate development.
Sharon McClory
Sharon joined Thomas Arrison PC in 2001. She graduated from Merrimack College with a degree in Business Administration and has a MS degree in Accounting from Bentley University. She lives in Littleton and really enjoys her 10 minute commute.
Terri Pucci
Terri joined the Thomas Arrison, PC team December 2013 and ensures the smooth day to day running of the office. Her responsibilities include organizing your incoming tax information, invoicing and supply management.
Before joining Thomas Arrison, PC previous roles have included Administrative Coordinator with the American Red Cross, Assistant Manager at Marshall Farm and Data Transcriber with the IRS.
Ellen Arrison
Ellen began doing tax preparation in Thom's office in 2013. She also does bookkeeping for a small business, and for a Massachusetts non-profit. Her previous experience includes positions as Board Chair, President, and Comptroller of a small educational non-profit in West Virginia. She has a Master's degree from UMass/Amherst, and is a certified Family Nurse Practitioner.